---
Accreditations/Approvals/Certifications
Institutional Accreditation
Hagerstown Community College is accredited by:
Middle States Commission on Higher Education
3624 Market Street
Philadelphia, PA 19104
Phone: 215-662-5606
www.msche.org
The Middle States Commission on Higher Education is an institutional accrediting agency recognized by the U.S. Secretary of Education and the Council for Higher Education Accreditation.
Program Accreditations, Approvals, and Certifications
The Continuing Education and Business Services Division is certified by:
Learning Resources Network (LERN)
P.O. Box 9
River Falls, WI 54022
Phone: 800-678-5376
www.lern.com
The Dental Assisting and Dental Hygiene Programs are approved by:
Commission on Dental Accreditation (CODA)
211 East Chicago Ave., Ste. 1900
Chicago, IL 60611
www.ada.org/coda
The Nursing Program is approved by:
The Maryland Board of Nursing
4140 Patterson Avenue
Baltimore, MD 21215
Phone: 888-202-9861
www.mbon.org
The Nursing Program is accredited by:
Accreditation Commission for Education in Nursing
3343 Peachtree Road NE, Suite 850 
Atlanta, GA 30326
Phone: 404-975-5000
www.acenursing.org
The Emergency Medical Services (Paramedic) Program is certified by:
Maryland Institute for Emergency Medical Services Systems
653 West Pratt Street, 2nd Floor
Baltimore, MD 21201-1536
Phone: 410-706-3666
miemss.umaryland.edu/home.htm
Commission on Accreditation of Allied Health Education Programs
1361 Park Street
Clearwater, FL 33756
Phone: 727-210-2350
www.caahep.org
The Radiography Program is accredited by:
Joint Review Committee on Education in Radiologic Technology
20 North Wacker Drive, Suite 900
Chicago, IL 60606-2901
Phone: 312-704-5300
www.jrcert.org
The Pharmacy Technician Program is accredited by:
American Society of Health-System Pharmacists (ASHP) Commission on Credentialing
7272 Wisconsin Avenue
Bethesda, MD 20814
www.ashp.org/menu/accreditation
 
---

Hagerstown Community College has been given authority to operate in the state of Maryland by the Maryland Higher Education Commission. View the MHEC resolution.
Message from the President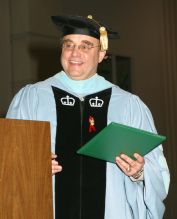 Hagerstown Community College's vision is to be "a learner-centered, accessible, life-long learning institution dedicated to student and community success." The College has over the years been chosen for many awards and other forms of recognition for both the quality of its programs and the high caliber of its faculty and staff. We have achieved these honors because we do a superb job of meeting the needs of our students and the communities we serve. Our committed faculty and staff are pleased to serve many types of students, whether they are new to college, changing careers, seeking skill upgrades, transferring from another college to complete a degree, engaged in our early college offerings for high achievers in high school, or returning to school after many years away from formal education.  

As record numbers of people complete degrees at HCC, our graduates regularly spread the word that HCC is a special learning community designed so that a diverse array of students can all say it is "the perfect place for them." Students just like you tell me that the College's courses are challenging, relevant, useful, and fun. New students are especially pleased to learn that our faculty demonstrate outstanding teaching skills and very caring attitudes. Students particularly appreciate the variety of learning options offered, which include classroom instruction, various work place learning formats, lab and simulation instruction in well-equipped program spaces and other resource centers, and a growing number online and hybrid courses and programs.

For 68 years, the College has become the local higher education gateway for tens of thousands of students who want to enhance their skills, explore new careers, take personal enrichment courses, or seek a degree or certification. In addition, HCC continues to remain very financially accessible to those in need of its programs and services. In fact, our tuition and fees remain among the lowest in the region.

We are proud of our wonderful growth in recent years, as more and more students are making the "smart choice" to graduate from HCC. Each year we graduate more and more people with associate degrees, making HCC's program completion rates among the highest in Maryland. To learn why the College is so popular. continue to browse our website, give us a call (240-500-2000), or spend some time on our picturesque 319-acre campus. However you contact us, you will find that we are here to serve you. We offer a wide variety of courses and support services on the main campus, over the Internet, and at a number of off-campus sites for your convenience. 

The College in recent years has been so pleased to expand its facilities, building many new classrooms, labs, studios, and specialty spaces to provide students excellent learning environments. In addition, we continue to add new or modified courses and programs annually. I urge you to discover through this catalog, and from other sources, why more and more persons are making the "smart choice" to select HCC as their college of choice.
 

Guy Altieri, Ed.D.

President
 Board of Trustees
Gregory Snook

Chair
(Appointed 2007)

Patricia Cushwa

Vice-Chair
(Appointed 2003,
Reappointed 2008)

Guy Altieri

Secretary/Treasurer
HCC President

 
 
 
 
Merle Elliott

(Appointed 1986)

Carolyn Brooks

(Appointed 1993)
 
 
 
 

Austin Abraham

(Apppointed 2008)

L. William Proctor, Jr.

(Appointed 2012)

John Williamson

(Apppointed 2012)
Mission
HCC is a state- and county-supported comprehensive community college. Its central purpose is to offer a diverse array of courses and programs designed to address the curricular functions of university transfer, career entry or advancement, adult basic skills enhancement, general and continuing education, as well as student and community service. It is part of the College's mission to promote and deliver educational excellence within a learning community environment and to foster regional economic and cultural development through community service and collaboration. The College is charged to provide high quality education at a reasonable cost to meet the post-secondary educational needs of the citizens of Washington County and the surrounding region.
Vision
HCC will be a learner-centered, accessible, lifelong learning institution dedicated to student and community success. We will maintain a wide spectrum of college programs and services, with a special emphasis on teaching excellence as measured by verifiable student academic achievement. We are committed to staff success through planning and learning, shared campus governance, the promotion of internal and external partnerships, and making the necessary strategic changes that will assure we successfully address our mission-the purpose, functions and values of the College.
Values
The College believes in and teaches the ideals and values of cultural and racial diversity and a democratic way of life and also seeks to cultivate in its students critical and independent thought, openness to new ideas, a sense of self-direction, moral sensitivity, and the value of continuing education and lifelong learning.
Strategic Goals
Maintain Strategic Change and Continuous Quality Improvement Systems
Maintain a Responsive, Dynamic Curriculum and Teaching Excellence
Strengthen Enrollment Management Systems and Improve Retention and Program Completion
Expand Community and Business Services and Strategic Partnerships and Alliances
Expand and Enhance Online Programs and Services
Improve Human Resource Development Systems, Practices, and Procedures
Align Technology Enhancements, Facilities Development, and Safety and Security Practices with Mission-Based Priorities
Enhance Financial Resource Development, Allocation, and Reallocation Strategies to Ensure the Efficient and Effective Use of Available Funds and Resources
Shared Governance
As a community college, HCC is primarily a learning community where systems and structures are designed and implemented to serve its service area through teaching, learning, and community services. The College's system of shared governance and influence generates decisions on those matters that have a large "community of interest." The system emphasizes participation, timeliness in making and communicating decisions, and creating a balance of perspectives among and between staff, faculty, and students. The College's goals and vision are the keys to building the process with the primary outcomes of improving communication and the quality of decision-making, as well as effectively dealing with change.
Locations
The main campus of Hagerstown Community College is located southeast of Hagerstown on 319 acres at 11400 Robinwood Drive. The College may be reached from U.S. 40 and from Maryland Route 64. It is approximately 2.5 miles from downtown Hagerstown and is easily accessible from Interstates 81 and 70. The College operates a satellite location at the Valley Mall in Hagerstown. Classes are also offered at various sites in Washington County and Franklin County, Pa. HCC maintains a training facility and driving range for its Commercial Vehicle Transportation Program at the Hagerstown Volvo/Mack plant.
History
Opened as the first community college in Maryland, HCC's history dates back to September 10, 1946, when the Board of Education of Washington County unanimously agreed to establish a junior college offering two years of higher education. Eight days later, the College opened its doors for late afternoon and evening classes in the Hagerstown High School, located on Potomac Avenue, with an initial enrollment of 95 students. On September 10, 1956, the College was moved to a separate building, which included classrooms and administrative areas, on the South Hagerstown High School campus. This new facility made the offering of a day program possible for the first time.
On February 24, 1964, final approval was given for the construction of a new college campus. Ground was broken on March 28, 1965, on the current Robinwood Drive location. First classes were held at the new campus on September 19, 1966, with an enrollment of 782 students. The new facilities were dedicated the following year on May 6, 1967. On July 1, 1971, a seven-member Board of Trustees, appointed by the Governor, assumed the governance of the College. On July 1, 1998, Hagerstown Junior College became Hagerstown Community College.
Accreditation
Hagerstown Community College (HCC) is a two-year public community college offering both transfer and career-oriented programs, as well as continuing education courses. The College has maintained accreditation by the Middle States Association of Colleges and Schools since its first review in 1968 and continues to meet the requirements necessary to maintain that accreditation. HCC is a member of the American Association of Community Colleges.
Facilities
The Administration and Student Affairs (ASA) Building offers students a central location to register for classes, apply for financial aid, pay tuition, meet with academic advisors, and request transcripts. It houses registration for credit and non-credit students, Financial Aid, Finance, Student Records, Academic Advising, Job Training Student Resources, Information Center, the Office of the President; Internship and Job Services; Human Resources; and Public Information and Government Relations. The Children's Learning Center adjoins the ASA Building, with a separate entrance on the side.
The Advanced Technology Center (ATC) was established to provide college-level education and training in applied technologies needed by the citizens of Washington County and the neighboring quad-state region. The Center also endeavors to assist in regional economic development and in the transfer of technology to local industries. The College's Technology and Computer Studies Division is located in the ATC. The ATC's Distance Education Center includes facilities for teleconferences, upper division telecourses, and interactive distance learning. It also houses the offices of the vice president of Administration and Finance and the dean of Planning and Institutional Effectiveness.
The Alumni Association Amphitheater includes a state-of-the art theater, dressing rooms, orchestra pit, performer restrooms, paved parking area, 672 permanent seats with additional lawn seating, lighting, concession stand, ticket booth, sky boxes, public restrooms, and handicapped accessibility. The amphitheater was a gift to the College from the alumni and friends.
The Athletic, Recreation and Community Center (ARCC) was completed in 1988. The facility has a seating capacity of 5,230. In addition to sporting events, the ARCC accommodates large cultural, community, and social events. The building also houses the HCC Fitness Center and the Washington County Recreation Commission. Outdoor athletic facilities consist of tennis courts, a baseball field, a softball field, an eight lane all-weather track, a soccer field, and a cross-country running/jogging course.
The Behavioral Sciences and Humanities (BSH) Building, formerly known as the Classroom Building, was renovated in 2012. The building now features improved classroom and instructional spaces, and updated faculty offices and meeting rooms. The BSH Building is also home to HCC's Fletcher Faculty Development Center. The goal of the center is to provide resources that will strengthen the teaching skills of both full- and part-time faculty through professional development activities.
The Career Programs Building (CPB) is home to The Merle S. Elliott Continuing Education and Conference Center, with five conference rooms and an expanded Valley Eatery, a tiered lecture hall that seats 66 students, science labs, a comfortable atrium, an outdoor fountain, and outdoor seating area at the Valley Eatery. It is also home to state-of-the-art facilities for nursing, radiography, dental, and other health sciences programs, as well as the industrial technology program and HCC's Digital Printing and Design Services, Information Technology (IT) Department, and Business and Procurement Services, the latter which includes the campus mail room.
The Kepler Performing and Visual Arts Education Center features a dance studio/black box theater, campus gallery, classrooms, practice rooms, art rooms, and faculty offices. The 491-seat Kepler Theater includes dressing rooms, a costume shop, and extensive wardrobe storage.
The Learning Resource Center (LRC) houses the William M. Brish Library, the Academic Testing Center, Adult Basic Education, the HCC Police Academy, classrooms, computer laboratories, and faculty offices.
The Learning Support Center (LSC) provides academic support in a wide range of content areas to all students taking courses at HCC. Services include individual drop-in tutoring, staff and peer-led study groups, supplemental instruction, workshops, and specialized assistance with specific populations. The LSC also offers group study rooms and a large number of desktop and laptop computers with printing. The Academic Testing Center, housed on the third floor of the LRC, offers placement testing, course testing requested by HCC instructors, online GED testing, testing for other colleges, and professional testing through outside vendors such as Pearson VUE and Prometric. The Academic Testing Center is certified by the National College Testing Association (NCTA).
The Science, Technology, Engineering, and Math (STEM) Building is a five-story, 65,000 square-foot structure and home to all the science programs, including the alternative energy technology, biotechnology, cybersecurity, mechanical engineering, and mathematics programs. The building features green roof components, as well as solar, wind, and geothermal energy components.
The Student Center will be undergoing an expansion and renovation during the fall 2014 and spring 2015 semesters. The Student ID Center, Student Government Association, and Student Activities Office, the offices of the dean of Student Affairs and the TRiO: Student Support Services Program will continue to be located within the center during the renovations. Students can hold meetings in one of two conference rooms, relax in the lounge/game room area and access the Web via computers in the commons area of the building. The Hilltop Grill will be temporarily relocated within the Student Center to offer seating and grab and go items while its space is enlarged allowing for a larger menu selection and coffee shop. The  HCC Campus Store will be temporarily relocated to the Robinwood Center, with parking in lot C.
The Technical Innovation Center (TIC) is a full-service business incubator with a mission to help stimulate the growth of high wage employment. The TIC provides business development consultation services along with laboratories, office facilities, and flex space to life science, information technology, manufacturing, and other technology oriented firms. In addition to the center's myriad shared resources, clients of the TIC can gain access to other HCC resources and student interns and graduates. As a business incubator, the TIC can provide a broad array of back office services so that the entrepreneur can focus on product and sales development. Each incubating client receives a package of support services custom tailored to meet the firm's needs. The TIC works directly with other local, state, and federal agencies to assist the firm in developing new technologies, markets, and funding sources. Existing businesses and entrepreneurs wishing to receive more information on incubation services should visit the website at www.hagerstowncc.edu/technical-innovation-center or call 240-500-2399.
The Waltersdorf Quad is an outdoor gathering area  located in the center of HCC's main instructional buildings and adjacent to the STEM Building plaza. It includes stone wall seating areas, outdoor classroom space, walkways, flowering trees and plants, outdoor lighting, Wi-Fi connectivity, and a solar charging station.
The William M. Brish Library, located within the LRC, offers services to HCC students, faculty and staff, as well as the surrounding community. With over 50,000 books, access to millions of articles from magazines and journals through paper and online subscriptions as well as 35 Web-accessible databases, 120,000+ e-books, and a variety of audio and video recordings, the library offers materials for every subject taught at the College, plus a generous fund of recreational material. The library also houses 37 public-access computers, three group study rooms, and seating for more than 140 people throughout its space.
HCC is home to 40 campus gardens, many of which date to 1966 when Dr. Mable R. Walter, biology professor and science division chair, and a beautification committee began work to preserve the natural beauty of the land. Throughout the years, College employees, donors, and volunteers have contributed to the development of the gardens, which include a rock garden, rose garden, marsh garden, and several memorial gardens. The College receives donations to help in the maintenance of the gardens and to honor loved ones through various plantings. For more information, contact the Office of College Advancement at 240-500-2348, or email sllowman@hagerstowncc.edu.
Rental of College Facilities
The primary use of College facilities is for the educational purposes of HCC students and faculty; however, there are occasions when areas may be rented for public use. The College sets competitive rental rates and reserves the right to determine the appropriateness of rental requests. For information, call 240-500-2265, or email publicinfo@hagerstowncc.edu.
Office of College Advancement
The Office of College Advancement conducts activities which strengthen the College's ability to achieve and maintain self-sufficiency and viability. The Hagerstown Community College Foundation, Inc. fundraising efforts provide a stable income base for financial assistance to deserving and needy students.
Through its fundraising, alumni activities, and volunteers, the Office of College Advancement creates greater opportunities for students, faculty, and staff and thus ensures the College's ability to attain a financially sound margin of excellence for its students.
Hagerstown Community College Foundation, Inc.
Established in 1968, the Hagerstown Community College Foundation, Inc. is a 501(c)(3) not-for-profit corporation. The Foundation assists the College in its mission of being a comprehensive open door educational institution. It seeks private financial contributions for the progress of HCC and works to support the College in meeting its new challenges. In doing so, the Foundation provides a means for individuals and businesses to invest in the future of our citizens. Many of its funds are endowed, and only the interest income is used; the original capital remains preserved.
The Foundation represents an ongoing and vibrant partnership between the College and the community. This partnership provides the community a high return on investment as the College efficiently manages and effectively develops a  comprehensive educational process to provide a well-trained and skilled workforce in Washington County.
The College, like all individuals and businesses, is confronted with rising costs which create financial pressures on its operating budget. The College does receive public funding but that financial resource has been declining. It is becoming more difficult to cover the basics and to support many worthwhile instructional and enrichment activities as well as equipment purchases. HCC looks beyond government resources to fund significant student aid, academic and cultural programs, and capital project needs. This support is vital to the academic excellence of the College.
A critical need exists to provide scholarships for both academically outstanding and financially needy students. Scholarships are available to students just beginning their college years or returning to school to acquire new skills for tomorrow's jobs. Interest from Foundation funds are used primarily for academic scholarships. Thus, the Foundation strives to help HCC in its commitment to student success and regional development through educational excellence and community involvement. HCC Foundation scholarships provide possibility and encouragement for worthy students who could not otherwise afford to attend college.
Foundation activities strengthen the College's ability to remain vital and to grow and flourish far into the 21st century. Increased funds for its endowment provide a stable base for student financial assistance and help the College provide the economic edge for the state and nearby areas.
Alumni Association
The Hagerstown Community College Alumni Association is a group of dedicated HCC graduates and friends of the College who work to improve the educational experience at HCC and who enjoy networking with their fellow graduates. The association is served by a full-time coordinator of alumni relations and annual giving and is led by a 12-member executive committee and a 42-member board of directors.
Members have numerous opportunities for involvement at HCC. Association members help recruit high-quality students, host an annual summer concert series in the HCC Alumni Amphitheater, plan reunions and/or other social events, offer travel opportunities for alumni,, coordinate an annual golf tournament and flower and garden show to raise funds for the institution, host the annual graduation tea, and honor alumni and faculty for outstanding service. Alumni dues support the Alumni Scholarship Fund and alumni gifts to the College, and provide operating funds for the association.
Membership is free for one year after graduation to all graduates who have completed a membership application. Associate membership is available to friends of the College who wish to support HCC and its Alumni Association. Life memberships are also available. The alumni coordinator may be reached at 240-500-2346, or via email at lsstewart@hagerstowncc.edu.
Member Benefits
Member benefits include recognition in the alumni newsletter, HCC New Horizons, invitations and discounts to alumni special and social events, and opportunities to develop leadership skills by serving on an association committee or by holding office. Members also gain satisfaction from helping to provide scholarships and alumni gifts to the College. Members promote pride in HCC by honoring outstanding alumni and faculty throughout the year. Some benefits available to all alumni are use of the library, job placement services, and career planning assistance.
For information on joining the Alumni Association or making a gift to Hagerstown Community College, contact the Alumni Office at 240-500-2346, or via email at lsstewart@hagerstowncc.edu.
Association Committees
Member alumni are offered the opportunity to serve on one of the Association's 11 committees and the Board of Directors:
Alumni Center: Directs funding and building of the future HCC Alumni Center.
Budget and Finance: Prepares the budget and invests association funds.
Executive: Made up of association officers. Oversees the association's Board of Directors and makes recommendations to the board involving policy decisions for the association.
Flower and Garden Show: Plans the association's annual show.
Fund Raising: Plans and implements events to raise funds for the association's operating expenses.
Golf Tournament: Coordinates the yearly golf event.
Membership: Recruits and orients new members. Encourages membership renewals.
Nominating: Prepares nominations for officers and directors.
Planning: Conducts short and long-range planning for the association. Members with strategic planning experience are preferred.
Reunion: Plans and conducts reunions.
Social: Plans a variety of social activities for association members and friends of the College.
Alumni Association Paid Membership
The Hagerstown Community College Alumni Association is supported by paid memberships. Annual membership types include: single $25, joint (husband and wife) $45, and lifetime $250. Twenty-five percent of Alumni Association dues support the Alumni Scholarship Fund and help children of alumni attend HCC.
For complete information on joining the HCC Alumni Association, contact the alumni coordinator at 240-500-2346, or via email at lsstewart@hagerstowncc.edu.
Campus Volunteers
HCC maintains a corps of dedicated volunteers who complement and supplement the mission, vision, and goals of the College. The corps is comprised of giving people from high school students to local seniors, who provide service in a variety of ways across the campus. To learn more, contact the coordinator of campus volunteers at 240-500-2217 or ieyoung@hagerstowncc.edu.
Continuing Education and Business Services Division
The Continuing Education and Business Services Division at Hagerstown Community College offers courses for those who may not be seeking a degree, but instead want to upgrade their skills to begin or advance their career, need recertification to maintain a license, start their own business, develop a new hobby, or simply learn something new and interesting to enrich their life. High quality programs are taught by experts in the field. Certificates of completion, continuing education units (CEUs), and preparation for professional certification in many areas are provided.

The Continuing Education and Business Services Division is certified as a distinguished professional continuing education unit by the Learning Resource Network (LERN). LERN is the foremost authority on lifelong learning programming in the world.
 
Noncredit Course Selections
The Continuing Education and Business Services Division offers a wide range of course selections. To meet the demands of the community, courses are updated frequently. Local businesses and organizations are consulted to develop customized training programs tailored to their individual needs. To learn more about these programs, please visit www.hagerstowncc.edu/coned or call 240-500-2236.
Program Areas
Animal Care and Veterinary Office Careers
Animal care courses include courses for both pet owners and those that work with animals in various capacities. Veterinary office career courses include courses to prepare students to work as a front office assistant in a veterinary office, veterinary assistant, dog training and also careers in animal rescue shelters. Courses are also provided for the continuing education of licensed veterinary technicians that need continuing education in order to maintain their license. In addition, pet grooming courses are offered for those interested in this career or to care for their own pet. Learn more at: www.hagerstowncc.edu/coned/areas/animal.
Business and Professional Development
The Continuing Education and Business Services Division offers non-credit courses designed to develop the skills of today's business professionals. Topics include management and supervision, strategic planning, leadership, teambuilding, customer service, communication, project management, process improvement, marketing, sales, grant writing, entrepreneurship, and others.

HCC's training includes customized programs as well as curriculum from partners including the American Management Association (AMA), Achieve Global™ and DDI™. HCC also partners with other Western Maryland entities that provide small business development to offer entrepreneurship and small business development training programs. Learn more at: www.hagerstowncc.edu/coned/areas/business.
Certification and Licensure
The Continuing Education and Business Services division provides course work for careers that require state/national licensing or certification. HCC offers courses to prepare an individual for initial licensing or for license/certificate renewal. Programs include real estate, insurance, lead paint abatement, child care, home inspector, pool operator, personal trainer, techniques of alcohol management, bartending, food safety, and notary public. Many of these programs offer a new career in less than a year. Learn more at: www.hagerstowncc.edu/coned/areas/licensing.
College for Kids
College for Kids is a summer enrichment program designed to provide exciting, challenging, and enjoyable learning experiences for children entering grades second through ten. Each program offering is based on a popular theme and is carried through with various classes which may include: music, applied arts, science, technology, and literature. Learn more at: www.hagerstowncc.edu/kids.
Industrial Technology/Trades/Alternative Energy
Trades and industrial technology courses in HCC's industrial facilities lab and STEM Building develop and enhance skills for individuals employed in manufacturing or trades related positions. Training topics include welding, HVAC, plumbing and pipe fitting, electrical wiring, PLC and CNC automation, alternative energy, and OSHA safety. HCC is also an approved NABCEP testing center. Learn moreat: www.hagerstowncc.edu/coned/areas/it.
Information Technology Training
Flexible delivery mechanisms allow students to enhance their technology skills through traditional evening classes, convenient one-day courses, or instructor-facilitated online classes. In addition, the Cybersecurity Training Institute and the Cisco Networking Academy program offer advanced skill options for the area's technology workforce. An industry testing center provides an exam site for IT professionals to take job-related certification exams. Learn more at: www.hagerstowncc.edu/coned/areas/computers.
Nursing and Allied Health
The Continuing Education and Business Services Division offers educational programs for allied health and health professionals including physicians, nurses, social workers, psychologists, dentists, dental hygienists, dental assistants, certified counselors and therapists, radiographers, physical therapists and assistants, occupational therapists and assistants, activity directors, paramedics and emergency services personnel, massage therapists, chiropractors, and nursing home administrators. Our programs assist medical professionals in maintaining their certification in various areas of specialty by providing CEUs. We also provide continuous BLS classes for healthcare providers. The Nurse Refresher Course assists the nurse who has an expired license to get the license renewed through the requirements of the Maryland Board of Nursing. Learn more at: www.hagerstowncc.edu/coned/areas/nursing.
Personal Enrichment
The Hagerstown Community College philosophy of "lifelong learning"-sustaining personal growth, expanding horizons, and making new friends is well represented in this varied array of continuing education courses focusing on applied arts, music, history, and cultural studies. There are no tests and no academic requirements. Informal class sessions encourage comments, questions, and lively discussions. Learn more at: www.hagerstowncc.edu/coned/areas/lifelong.
Nora Roberts Writing Institute
Named after local resident and international best-selling author, Nora Roberts, the Nora Roberts Writing Institute presents a weekend retreat each summer, offering keynote speakers and breakout sessions to help aspiring writers create a solid foundation in all genres of fictional writing. The institute also includes the Young Writer's Institute offering a great learning experience for teens to work with professional writers and college faculty. Learn more at www.nrwi.org.
Transportation Safety
A licensed driving school through the Maryland MVA, the Transportation Safety Program provides certified courses including driver education for first-time drivers and motorcycle safety for two-wheel enthusiasts. All motorcycle Basic Rider courses use State of Maryland Motorcycle Safety Program and Motorcycle Safety Foundation content and are led by instructors who are certified by the MVA and the MSF. Driver education courses are offered every eight weeks throughout the year for new drivers. CDL Learner's Permit preparation classes and CDL refresher courses assist new and returning truck drivers who want to work in commercial transportation. Learn more at: www.hagerstowncc.edu/godrive
Other Services
Customized Contract Training
HCC helps businesses maximize resources and stay on top of shifts in the marketplace through customized business solutions. HCC's customized training is crafted to meet the unique goals of individual businesses, from developing and applying basic competency to mastering advanced skills. Through customized training solutions, employees stay innovative, productive, and competitive. HCC offers customized training in the following areas:
Leadership and Management: Customer service, team building, sales and marketing, supervision, strategic planning, project management, and more
Information Technology: Cybersecurity, Microsoft Office Suite, Adobe, and other specialized software packages
Industrial Technology: Welding, HVAC, plumbing and pipe fitting, electrical wiring, PLC and CNC automation, OSHA safety, and alternative energy
Languages: Spanish for banking, sign language for healthcare, and many more industry-specific language programs
Transportation: Large vehicle maneuvering for non-commercial driving roles, CDL skills training and enhancement, fleet driver evaluation in-truck or simulator-based
HCC can also provide:
Executive coaching
Curriculum development
Specialized training modules to augment meetings, retreats and workshops
Learn more at: www.hagerstowncc.edu/coned/areas/business.
Conferences/Seminars
The Merle S. Elliott Continuing Education and Conference Center at Hagerstown Community College offers seven professional meeting rooms for conferences, seminars, workshops, retreats, or meetings.
The Center features:
Professional training facilities
Centralized location
State-of-the-art telecommunication capabilities; satellite downlinks; video/computer/Internet
Audio/visual equipment
Skilled audio/visual technicians
Professional printing services
Handout material consulting
Full-service catering
Ample parking
Registration services options
Meeting planning consulting
Meeting facilitation
View a ful list of upcoming conferences and seminars at www.hagerstowncc.edu/coned/seminars.
Adult Education Program
Hagerstown Community College is the home of the Washington County Adult Education Program. The mission of the program is to provide adult learners with basic life skills, including reading, writing, and mathematics in order to enhance their participation as community members, enable greater success in the workplace, and increase their opportunity for further education beyond a high school level.

Classes include Adult Basic Education (ABE), GED, and English as a Second Language (ESL). The External Diploma Program (EDP) is also offered. Students must attend an orientation and assessment session in order to be placed into the appropriate class level or related program. All classes or programs, with the exception of EDP, have no fee. Textbooks are available in the classroom for the students to view only; students must purchase their own textbooks if they would like to write in them or take them home.

The Adult Education Program is administered by HCC, and classes are offered on the HCC campus and at other sites throughout the county. HCC involves a number of partners in this program, including CASA, DORS, Family Center, Head Start, Housing Authority of Hagerstown, Judy Center, Washington County Board of Education, and Western Maryland Consortium.

Funding for the Adult Education Program is provided by the U.S. Department of Education; the Department of Labor, Licensing, and Regulation; and Hagerstown Community College.

For more information or to schedule an orientation appointment, call 240-500-2313, or go to www.hagerstowncc.edu/academics/divisions/deals.
Technical Innovation Center
The Technical Innovation Center (TIC) at HCC is Western Maryland's largest and most comprehensive technology-based business incubator. The first incubator in Maryland to be based at a community college, the TIC has provided an environment that fosters business development since 1995. The TIC offers office, wet lab, and manufacturing space with affordable leases in its 30,000 foot facility. The staff in the TIC provides entrepreneurial support services specific to emerging tech companies, educational events to build sustainable local community, networking and collaboration opportunities among fellow incubator clients, in order to foster partnerships and joint ventures and provide access to business and government communities. The TIC partners with the Maryland Biotechnology Center, SCORE, SBTDC, MBIA, and TEDCO to offer a widely varied expertise to provide clients with business and technical assistance.
Hub City Hive (HCH), a co-working space, was recently opened in the TIC. HCH is a community of startups, entrepreneurs, and creative professionals sharing a common workspace at in the TIC. It provides the basics of an office space while enabling HCH members the freedom and creativity to work on what they want, when they want. Collaboration between HCH members is one of the key components of this environment.
With 4,000 square feet of wet lab space and a wide variety of equipment, the TIC is well suited for biotech, ag-bio, and alternative energy industries. To learn more, contact the TIC at 240-500-2399 or email tic@hagerstowncc.edu.
Online Education and Instructional Support Services
The Online Education and Instructional Support Services unit provides support to faculty, staff, and students in the use of instructional technology in the classroom, Moodle course management software, and other distance education technologies. The unit handles all equipment and installations on campus and at remote locations. Offices are located in LRC-128 and LRC-134. For more information, contact the Learning Technologies Help Desk at 240-500-2587 or email learntech@hagerstowncc.edu. Questions related to Moodle should be emailed to distlearn@hagerstowncc.edu.
Technology Resources
At HCC, each student will learn with technology as a tool for their particular field of study, as well as about technology as a transforming force in society. The College is committed to maintaining a campus that is equipped with the technology necessary to function as a model learning institution. HCC maintains more than 1000 computers on campus; 27 computer labs; 100 smart classrooms equipped with computer capability for data projection as well as VHS, DVD and CD for audio; and a distance learning classroom that connects anywhere in the world. In addition, the College is home to some of the latest equipment for use in skills labs for the health sciences programs, including imaging technology.
The Technology Council meets regularly to review, plan, and assess the College's use and future needs in technology. Comprised of broad representation from within the College, the council is particularly concerned with how HCC can effectively apply technology to the success of teaching and learning programs and services, as well as the administration and management of the College. 
Code of Maryland Regulations

Title 13B
Maryland Higher
Education Commission
Subtitle 06
General Education and Transfer

Chapter 01

 Public Institutions of Higher Education

Authority:

Education Article,
§§ 11-201 - 11-206,
Annotated Code of Maryland
This chapter applies only to public institutions of higher education.
In this chapter, the following terms have the meanings indicated.
Terms Defined.

"A.A. degree" means the Associate of Arts degree.
"A.A.S. degree" means the Associate of Applied Sciences degree.
"Arts" means courses that examine aesthetics and the development of the aesthetic form and explore the relationship between theory and practice. Courses in this area may include fine arts, performing and studio arts, appreciation of the arts and history of the arts.
"A.S. degree" means the Associate of Sciences degree.
"Biological and physical sciences" means courses that examine living systems and the physical universe. They introduce students to the variety of methods used to collect, interpret and apply scientific data, and to an understanding of the relationship between scientific theory and application.
"English composition courses" means courses that provide students with communication knowledge and skills appropriate to various writing situations, including intellectual inquiry and academic research.
"General education" means the foundation of the higher education curriculum providing a coherent intellectual experience for all students.
"General education program" means a program that is designed to:

Introduce undergraduates to the fundamental knowledge, skills and values that are essential to the study of academic disciplines;
Encourage the pursuit of lifelong learning; and
Foster the development of educated members of the community and the world.

"Humanities" means courses that examine the values and cultural heritage that establish the framework for inquiry into the meaning of life. Courses in the humanities may include the language, history, literature and philosophy of Western and other cultures.
"Mathematics" means courses that provide students with numerical, analytical, statistical and problem-solving skills.
"Native student" means a student whose initial college enrollment was at a given institution of higher education and who has not transferred to another institution of higher education since that initial enrollment.
"Parallel program" means the program of study or courses at one institution of higher education which has comparable objectives as those at another higher education institution, for example, a transfer program in psychology in a community college is definable as a parallel program to a baccalaureate psychology program at a four-year institution of higher education.
"Receiving institution" means the institution of higher education at which a transfer student currently desires to enroll.
"Recommended transfer program" means a planned program of courses, both general education and courses in the major, taken at a community college, which is applicable to a baccalaureate program at a receiving institution, and ordinarily the first two years of the baccalaureate degree.
"Sending institution" means the institution of higher education of most recent previous enrollment by a transfer student at which transferable academic credit was earned.
"Social and behavioral sciences" means courses that examine the psychology of individuals and the ways in which individuals, groups, or segments of society behave, function and influence one another. The courses include, but are not limited to, subjects which focus on:

History and cultural diversity;
Concepts of groups, work and political systems;
Applications of qualitative and quantitative data to social issues; and
Interdependence of individuals, society and the physical environment.

"Transfer student" means a student entering an institution for the first time having successfully completed a minimum of 12 semester hours at another institution which is applicable for credit at the institution the student is entering.
.02-1 Admission of Transfer Students to Public Institutions
Admission to Institutions

A student attending a public institution who has completed an A.A., A.A.S., or A.S. degree or who has completed 56 or more semester hours of credit, shall not be denied direct transfer to another public institution if the student attained a cumulative grade point average of at least 2.0 on a 4.0 scale or its equivalent in parallel courses, except as provided in subsection (4) below.
A student attending a public institution who has not completed an A.A., A.A.S., or A.S. degree or who has completed fewer than 56 hours of credit, shall be eligible to transfer to a public institution regardless of the number of credit hours earned if the student:

Satisfied the admission criteria of that receiving public institution as a high school senior; and
Attained at least a cumulative grade point average of 2.0 on 4.0 scale or its equivalent in parallel courses.

A student attending a public institution who did not satisfy the admission criteria of a receiving public institution as a high school senior, but who has earned sufficient credits at a public institution to be classified by the receiving public institution as a sophomore, shall meet the stated admission criteria developed and published by the receiving public institution for transfer.
If the number of students seeking admission exceeds the number that can be accommodated at a receiving public institution, admission decisions shall be:

Based on criteria developed and published by the receiving public institution; and
Made to provide fair and equal treatment for native and transfer students.

Admission to Programs.

A receiving public institution may require higher performance standards for admission to some programs if the standards and criteria for admission to the program:

Are developed and published by the receiving institution; and
Maintain fair and equal treatment for native and transfer students.

If the number of students seeking admission exceeds the number that can be accommodated in a particular professional or specialized program, admission decisions shall be:

Based on criteria developed and published by the receiving public institution; and
Made to provide fair and equal treatment for native and transfer students.

Courses taken at a public institution as part of a recommended transfer program leading toward a baccalaureate degree shall be applicable to related programs at a receiving public institution granting the baccalaureate degree.

Receiving Institution Program Responsibility.

The faculty of a receiving public institution shall be responsible for development and determination of the program requirements in major fields of study for a baccalaureate degree, including courses in the major field of study taken in the lower division.
A receiving public institution may set program requirements in major fields of study which simultaneously fulfill general education requirements.
A receiving public institution, in developing lower division course work, shall exchange information with other public institutions to facilitate the transfer of credits into its programs.
.03 General Education Requirements for Public Institutions
While public institutions have the autonomy to design their general education program to meet their unique needs and mission, that program shall conform to the definitions and common standards in this chapter. A public institution shall satisfy the general education requirement by:

Requiring each program leading to the A.A. or A.S. degree to include not less than 30 and not more than 36 semester hours, and each baccalaureate degree program to include not less than 40 and not more than 46 semester hours of required core courses, with the core requiring, at a minimum, course work in each of the following five areas:

Arts and humanities,
Social and behavioral sciences,
Biological and physical sciences,
Mathematics, and
English composition; or

Conforming with COMAR 13B.02.02.16D(2)(b)-(c).

Each core course used to satisfy the distribution requirements of §§ A(1) of this regulation shall carry at least three semester hours.
General education programs of public institutions shall require at least:

One course in each of two disciplines in arts and humanities;
One course in each of two disciplines in social and behavioral sciences;
Two science courses, at least one of which shall be a laboratory course;
One course in mathematics at or above the level of college algebra; and
One course in English composition.

Interdisciplinary and Emerging Issues.

In addition to the five required areas in §§ A of this regulation, a public institution may include up to eight semester hours in a sixth category that addresses emerging issues that institutions have identified as essential to a full program of general education for their students. These courses may:

Be integrated into other general education courses or may be presented as separate courses; and
Include courses that:

Provide an interdisciplinary examination of issues across the five areas, or
Address other categories of knowledge, skills, and values that lie outside of the five areas.

Public institutions may not include the courses in this section in a general education program unless they provide academic content and rigor equivalent to the areas in §§ A(1) of this regulation.

General education programs leading to the A.A.S. degree shall include at least 20 semester hours from the same course list designated by the sending institution for the A.A. and A.S. degrees. The A.A.S. degree shall include at least one three-semester-hour course from each of the five areas listed in §§(A)(1) of this regulation.
A course in a discipline listed in more than one of the areas of general education may be applied only to one area of general education.
A public institution may allow a speech communication or foreign language course to be part of the arts and humanities category.
Composition and literature courses may be placed in the arts and humanities area if literature is included as part of the content of the course.
Public institutions may not include physical education skills courses as part of the general education requirements.
General education courses shall reflect current scholarship in the discipline and provide reference to theoretical frameworks and methods of inquiry appropriate to academic disciplines.
Courses that are theoretical may include applications, but all applications courses shall include theoretical components if they are to be included as meeting general education requirements.
Public institutions may incorporate knowledge and skills involving the use of quantitative data, effective writing, information retrieval, and information literacy when possible in the general education program.
Notwithstanding §§ A(1) of this regulation, a public four-year institution may require 48 semester hours of required core courses if courses upon which the institution's curriculum is based carry four semester hours.
Public institutions shall develop systems to ensure that courses approved for inclusion on the list of general education courses are designed and assessed to comply with the requirements of this chapter.
.04 Transfer of General Education Credit
A student transferring to one public institution from another public institution shall receive general education credit for work completed at the student's sending institution as provided by this chapter.
A completed general education program shall transfer without further review or approval by the receiving institution and without the need for a course-by-course match.
Courses that are defined as general education by one institution shall transfer as general education even if the receiving institution does not have that specific course or has not designated that course as general education.
The receiving institution shall give lower-division general education credits to a transferring student who has taken any part of the lower-division general education credits described in Regulation .03 of this chapter at a public institution for any general education courses successfully completed at the sending institution.
Except as provided in Regulation .03M of this chapter, a receiving institution may not require a transfer student who has completed the requisite number of general education credits at any public college or university to take, as a condition of graduation, more than 10-16 additional semester hours of general education and specific courses required of all students at the receiving institution, with the total number not to exceed 46 semester hours. This provision does not relieve students of the obligation to complete specific academic program requirements or course prerequisites required by a receiving institution.
A sending institution shall designate on or with the student transcript those courses that have met its general education requirements, as well as indicate whether the student has completed the general education program.
A.A.S. Degrees.

While there may be variance in the numbers of hours of general education required for A.A., A.S., and A.A.S. degrees at a given institution, the courses identified as meeting general education requirements for all degrees shall come from the same general education course list and exclude technical or career courses.
An A.A.S. student who transfers into a receiving institution with fewer than the total number of general education credits designated by the receiving institution shall complete the difference in credits according to the distribution as designated by the receiving institution. Except as provided in Regulation .03M of this chapter, the total general education credits for baccalaureate degree-granting public receiving institutions may not exceed 46 semester hours.

Student Responsibilities.

A student is held:

Accountable for the loss of credits that:

Result from changes in the student's selection of the major program of study,
Were earned for remedial course work, or
Exceed the total course credits accepted in transfer as allowed by this chapter; and

Responsible for meeting all requirements of the academic program of the receiving institution.
.05 Transfer of Nongeneral Education Program Credit
Transfer to Another Public Institution.

Credit earned at any public institution in the State is transferable to any other public institution if the:

Credit is from a college or university parallel course or program;
Grades in the block of courses transferred average 2.0 or higher; and
Acceptance of the credit is consistent with the policies of the receiving institution governing native students following the same program.

If a native student's "D" grade in a specific course is acceptable in a program, then a "D" earned by a transfer student in the same course at a sending institution is also acceptable in the program. Conversely, if a native student is required to earn a grade of "C" or better in a required course, the transfer student shall also be required to earn a grade of "C" or better to meet the same requirement.

Credit earned in or transferred from a community college is limited to:

One-half the baccalaureate degree program requirement, but may not be more than 70 semester hours; and
The first two years of the undergraduate education experience.

Nontraditional Credit:

The assignment of credit for AP, CLEP, or other nationally recognized standardized examination scores presented by transfer students is determined according to the same standards that apply to native students in the receiving institution, and the assignment shall be consistent with the State minimum requirements.
Transfer of credit from the following areas shall be consistent with COMAR 13B.02.02. and shall be evaluated by the receiving institution on a course-by-course basis:

Technical courses from career programs;
Course credit awarded through articulation agreements with other segments or agencies;
Credit awarded for clinical practice or cooperative education experiences; and
Credit awarded for life and work experiences.

The basis for the awarding of the credit shall be indicated on the student's transcript by the receiving institution.
The receiving institution shall inform a transfer student of the procedures for validation of course work for which there is no clear equivalency. Examples of validation procedures include ACE recommendations, portfolio assessment, credit through challenge, examinations, and satisfactory completion of the next course in sequence in the academic area.
The receiving baccalaureate degree-granting institution shall use validation procedures when a transferring student successfully completes a course at the lower division level that the receiving institution offers at the upper division level. The validated credits earned for the course shall be substituted for the upper division course.

Program Articulation.

Recommended transfer programs shall be developed through consultation between the sending and receiving institutions. A recommended transfer program represents an agreement between the two institutions that allows students aspiring to the baccalaureate degree to plan their programs. These programs constitute freshman/sophomore level course work to be taken at the community college in fulfillment of the receiving institution's lower division course work requirement.
Recommended transfer programs in effect at the time that this regulation takes effect, which conform to this chapter, may be retained.
.06 Academic Success and General Well-Being of Transfer Students
Sending Institutions.

Community colleges shall encourage their students to complete the associate degree or to complete 56 hours in a recommended transfer program which includes both general education courses and courses applicable toward the program at the receiving institution.
Community college students are encouraged to choose as early as possible the institution and program into which they expect to transfer.
The sending institution shall:

Provide to community college students information about the specific transferability of courses at four-year colleges;
Transmit information about transfer students who are capable of honors work or independent study to the receiving institution; and
Promptly supply the receiving institution with all the required documents if the student has met all financial and other obligations of the sending institution for transfer.

B. Receiving Institutions.

Admission requirements and curriculum prerequisites shall be stated explicitly in institutional publications.
A receiving institution shall admit transfer students from newly established public colleges that are functioning with the approval of the Maryland Higher Education Commission on the same basis as applicants from regionally accredited colleges.
A receiving institution shall evaluate the transcript of a degree-seeking transfer student as expeditiously as possible, and notify the student of the results not later than mid-semester of the student's first semester of enrollment at the receiving institution, if all official transcripts have been received at least 15 working days before mid-semester. The receiving institution shall inform a student of the courses which are acceptable for transfer credit and the courses which are applicable to the student's intended program of study.
A receiving institution shall give a transfer student the option of satisfying institutional graduation requirements that were in effect at the receiving institution at the time the student enrolled as a freshman at the sending institution. In the case of major requirements, a transfer student may satisfy the major requirements in effect at the time when the student was identifiable as pursuing the recommended transfer program at the sending institution. These conditions are applicable to a student who has been continuously enrolled at the sending institution.
A receiving institution shall provide to the community college current and accurate information on recommended transfer programs and the transferability status of courses. Community college students shall have access to this information.
Recommended transfer programs shall be developed with each community college whenever new baccalaureate programs are approved by the degree-granting institution.
When considering curricular changes, institutions shall notify each other of the proposed changes that might affect transfer students. An appropriate mechanism shall be created to ensure that both two-year and four-year public colleges provide input or comments to the institution proposing the change. Sufficient lead time shall be provided to effect the change with minimum disruption. Transfer students are not required to repeat equivalent course work successfully completed at a community college.
.08 Transfer Mediation Committee
There is a Transfer Mediation Committee, appointed by the Secretary, which is representative of the public four-year colleges and universities and the community colleges.
Sending and receiving institutions that disagree on the transferability of general education courses as defined by this chapter shall submit their disagreements to the Transfer Mediation Committee. The Transfer Mediation Committee shall address general questions regarding existing or past courses only, not individual student cases, and shall also address questions raised by institutions about the acceptability of new general education courses. As appropriate, the Committee shall consult with faculty on curricular issues.
The findings of the Transfer Mediation Committee are considered binding on both parties.
Notice of Denial of Transfer Credit by a Receiving Institution.

Except as provided in §§ A(2) of this regulation, a receiving institution shall inform a transfer student in writing of the denial of transfer credit not later than mid-semester of the transfer student's first semester, if all official transcripts have been received at least 15 working days before mid-semester.
If transcripts are submitted after 15 working days before mid-semester of a student's first semester, the receiving institution shall inform the student of credit denied within 20 working days of receipt of the official transcript.
A receiving institution shall include in the notice of denial of transfer credit:

A statement of the student's right to appeal; and
A notification that the appeal process is available in the institution's catalog.

The statement of the student's right to appeal the denial shall include notice of the time limitations in §§ B of this regulation.

A student believing that the receiving institution has denied the student transfer credits in violation of this chapter may initiate an appeal by contacting the receiving institution's transfer coordinator or other responsible official of the receiving institution within 20 working days of receiving notice of the denial of credit.
Response by Receiving Institution.

A receiving institution shall:

Establish expeditious and simplified procedures governing the appeal of a denial of transfer of credit; and
Respond to a student's appeal within 10 working days.

An institution may either grant or deny an appeal. The institution's reasons for denying the appeal shall be consistent with this chapter and conveyed to the student in written form.
Unless a student appeals to the sending institution, the writing decision in §§ C(2) of this regulation constitutes the receiving institution's final decision and is not subject to appeal.

Appeal to Sending Institution.

If a student has been denied transfer credit after an appeal to the receiving institution, the student may request the sending institution to intercede on the student's behalf by contacting the transfer coordinator of the sending institution.
A student shall make an appeal to the sending institution within 10 working days of having received the decision of the receiving institution.

Consultation Between Sending and Receiving Institutions.

Representatives of the two institutions shall have 15 working days to resolve the issues involved in an appeal.
As a result of a consultation in this section, the receiving institution may affirm, modify, or reverse its earlier decision.
The receiving institution shall inform a student in writing of the result of the consultation.
The decision arising out of a consultation constitutes the final decision of the receiving institution and is not subject to appeal.
Report by Receiving Institution.

A receiving institution shall report annually the progress of students who transfer from two-year and four-year institutions within the State to each community college and to the Secretary of the Maryland Higher Education Commission.
An annual report shall include ongoing reports on the subsequent academic success of enrolled transfer students, including graduation rates, by major subject areas.
A receiving institution shall include in the reports comparable information on the progress of native students.

Transfer Coordinator. A public institution of higher education shall designate a transfer coordinator, who serves as a resource person to transfer students at either the sending or receiving campus. The transfer coordinator is responsible for overseeing the application of the policies and procedures outlined in this chapter and interpreting transfer policies to the individual student and to the institution.
The Maryland Higher Education Commission shall establish a permanent Student Transfer Advisory Committee that meets regularly to review transfer issues and recommend policy changes as needed. The Student Transfer Advisory Committee shall address issues of interpretation and implementation of this chapter. 
HCC Acronyms
| | |
| --- | --- |
| AA | Associate of Arts |
| AAS | Associate of Applied Science |
| AAT | Associate of Arts in Teaching |
| ADA | Americans with Disabilities |
| AFACCT | Association of Faculty for the Advancement of Community College Teaching |
| APPR | Annual Performance and Planning Review |
| ARCC | Athletic, Recreation and Community Center |
| ARR | Admissions, Records and Registration |
| ARTSYS | Articulation and Transfer System |
| ASA | Administration and Student Affairs Building |
| AS | Associate of Science |
| ATC | Advanced Technology Center |
| AY | Academic Year |
| BOT | Board of Trustees |
| CAAP | Collegiate Assessment of Academic Proficiency |
| CCN | College Central Network |
| CCSSE | Community College Survey of Student Engagement |
| CE | Continuing Education |
| CFK | College for Kids |
| CIP | Capital Improvement Project |
| CLC | Children's Learning Center |
| COG | Course Outcomes Guide |
| COMAR | Code of Maryland |
| CPB | Career Programs Building |
| CPD | Campus Police Department |
| DACUM | Design a Curriculum |
| DE | Distance Education |
| DEALS | Developmental Education and Adult Literacy Services |
| DEC | Distance Education Center |
| DLLR | Department of Labor, Licensing and Regulation |
| ESSENCE | Early Support for Students Entering College Education |
| FAFSA | Free Application for Federal Student Aid |
| FERPA | Family Educational Rights and Privacy Act of 1974, as amended |
| FLPTC | Faculty, Load, Promotion and Tenure Committee |
| FMP | Facilities Master Plan |
| FPA | Faculty Professional Association |
| FTE | Full-Time Equivalent |
| FY | Fiscal Year |
| HCC | Hagerstown Community College |
| HJC | Hagerstown Junior College |
| HR | Human Resources |
| ILR | Institute for Learning in Retirement |
| IPT | Innovative Partnerships for Technology |
| IR | Institutional Research |
| IT | Information Technology |
| JTSR | Job Training Student Resources |
| LAN | Local Area Network |
| LERN | Learning Resources Network |
| LPN | Licensed Practical Nurse |
| LRC | Learning Resource Center |
| LSC | Learning Support Center |
| LT | Learning Technologies |
| MACC | Maryland Association of Community Colleges |
| MHEC | Maryland Higher Education Commission |
| MP | Making Progress |
| MSDE | Maryland State Department of Education |
| NJCAA | National Junior College Athletic Association |
| PAR | (Committee on) Pride and Recognition |
| PIE | Planning and Instiutional Effectiveness |
| PIGR | Public Information and Government Relations |
| POG | Program Outcomes Guide |
| PRR | Periodic Review Report |
| PTK | Phi Theta Kappa Honor Society |
| SAO | Student Activities Office |
| SFAO | Student Financial Aid Office |
| SGA | Student Government Association |
| SLOA | Student Learning Outcomes Assessment |
| SOAR | Student Orientation and Registration |
| STEM | Science, Technology, Engineering and Math programs |
| STEMM | STEMM Technical Middle College |
| TIC | Technical Innovation Center |
| TPC | Technology Planning Council |
| USM-H | University System of Maryland at Hagerstown |
| VMC | Valley Mall Center |
| WCHEA | Washington County Higher Education Association |
| WCHS | Washington County Health Systems |
| WCPS | Washington County Public Schools |
| WL | Workplace Learning |
| WMCCT | Western Maryland Community College Teleconsortium |